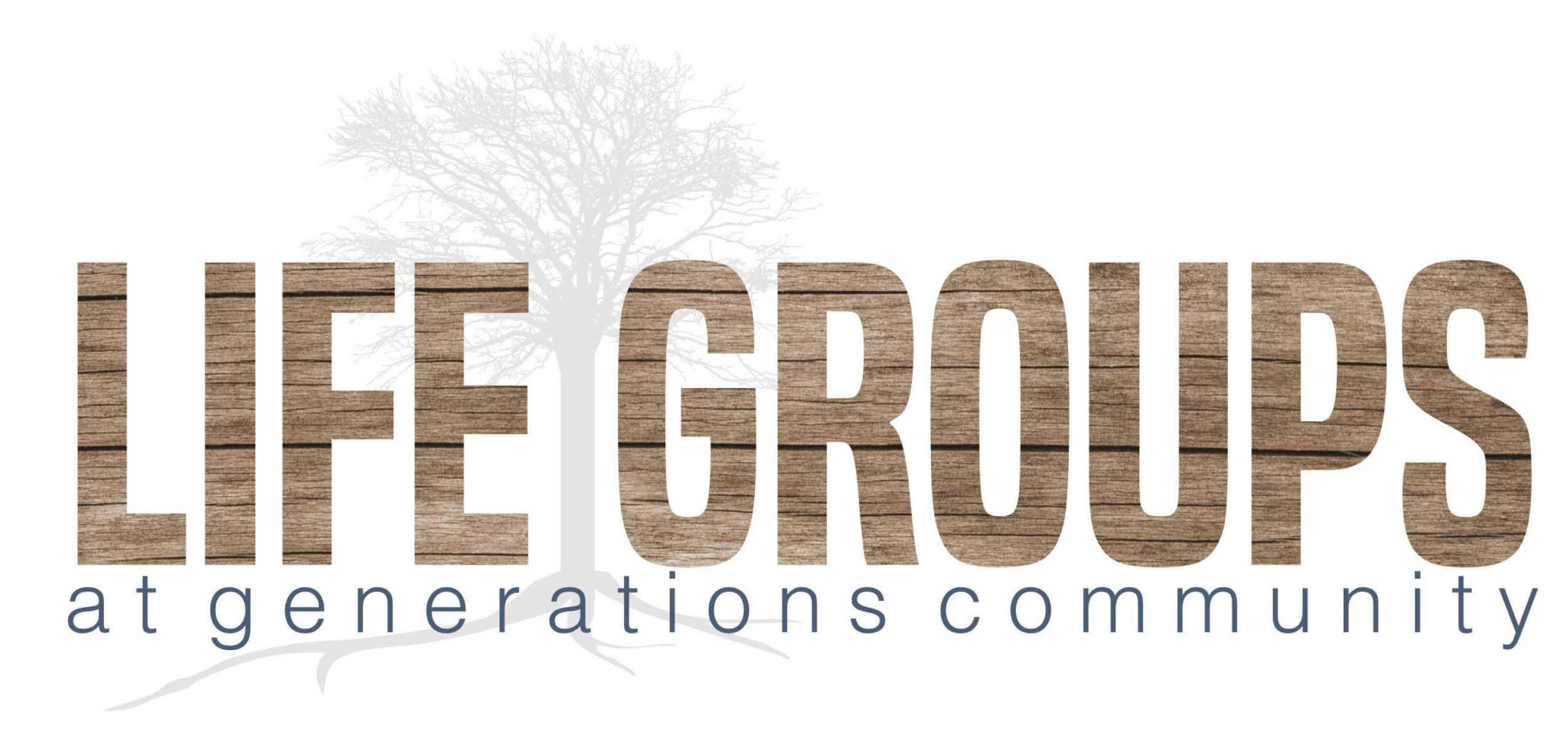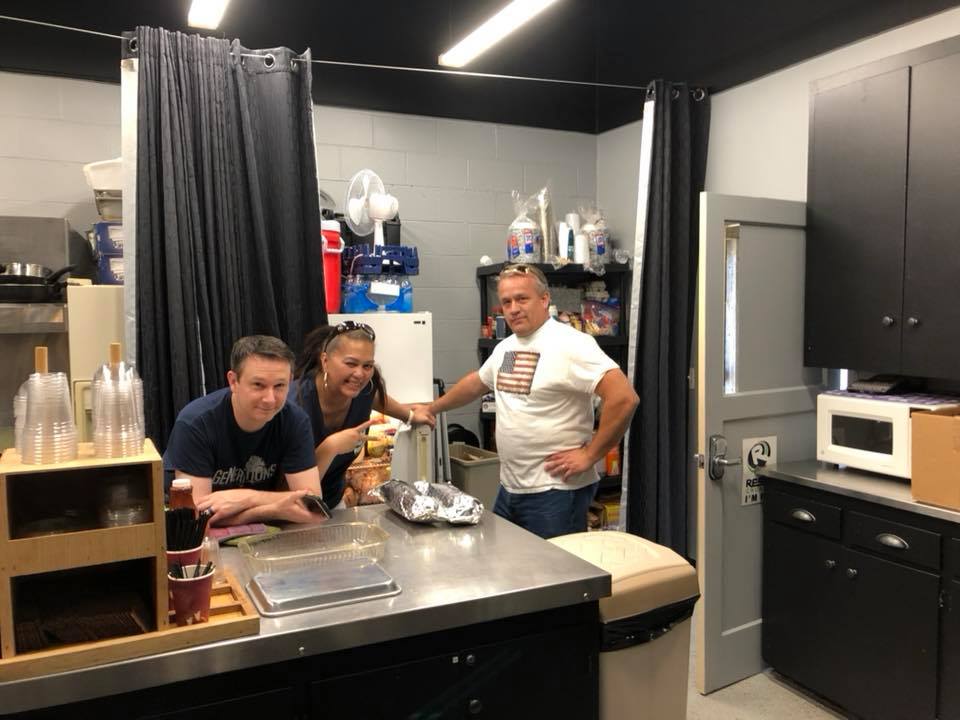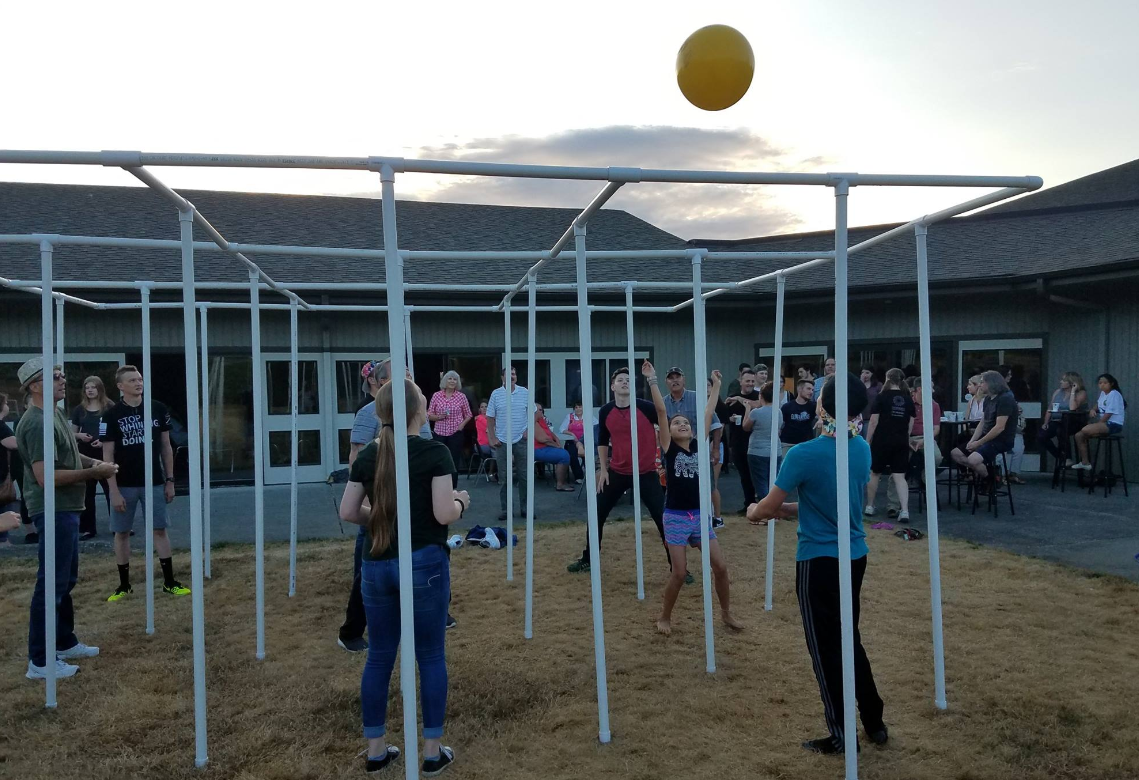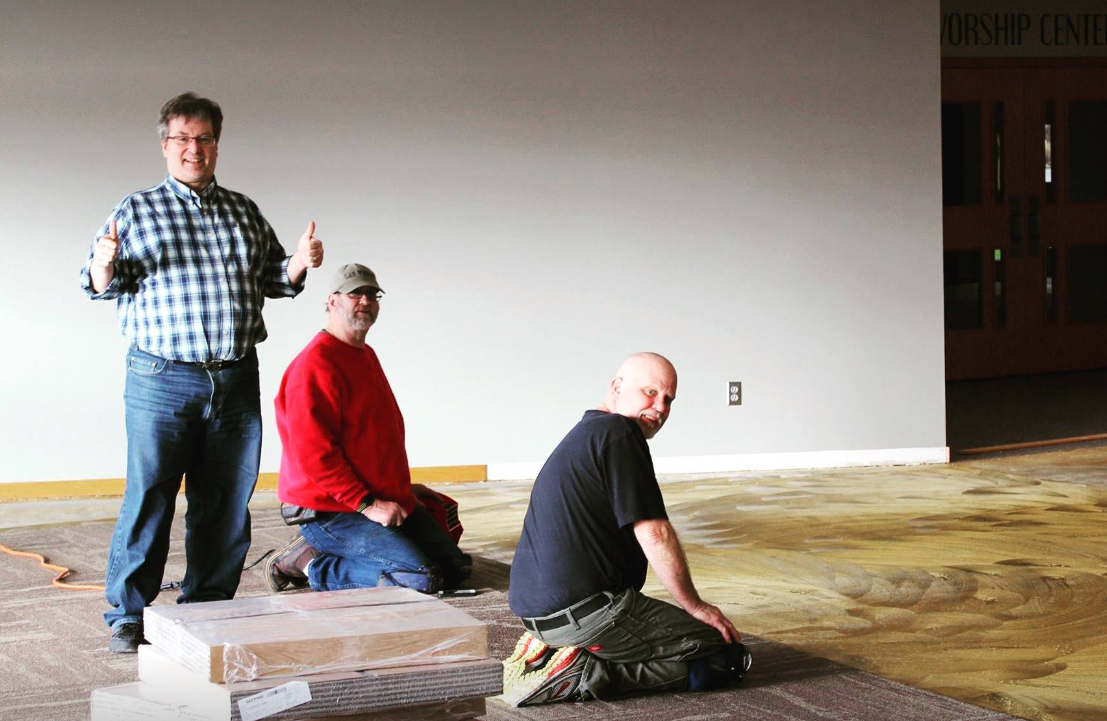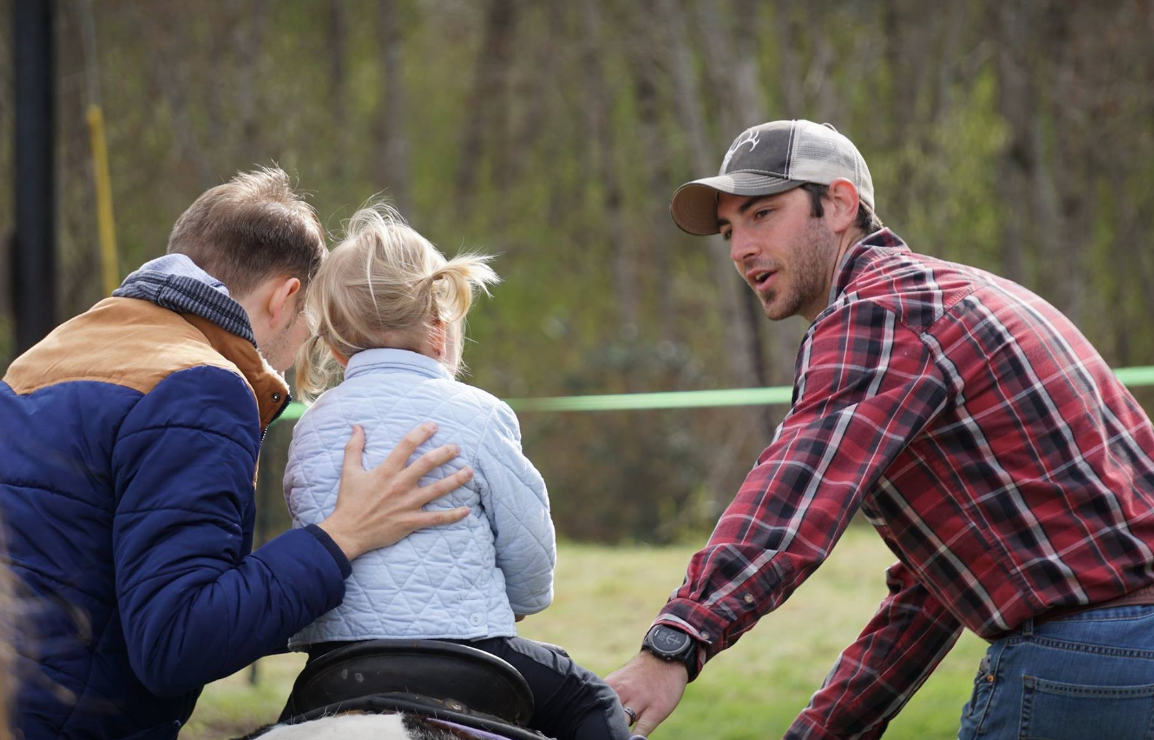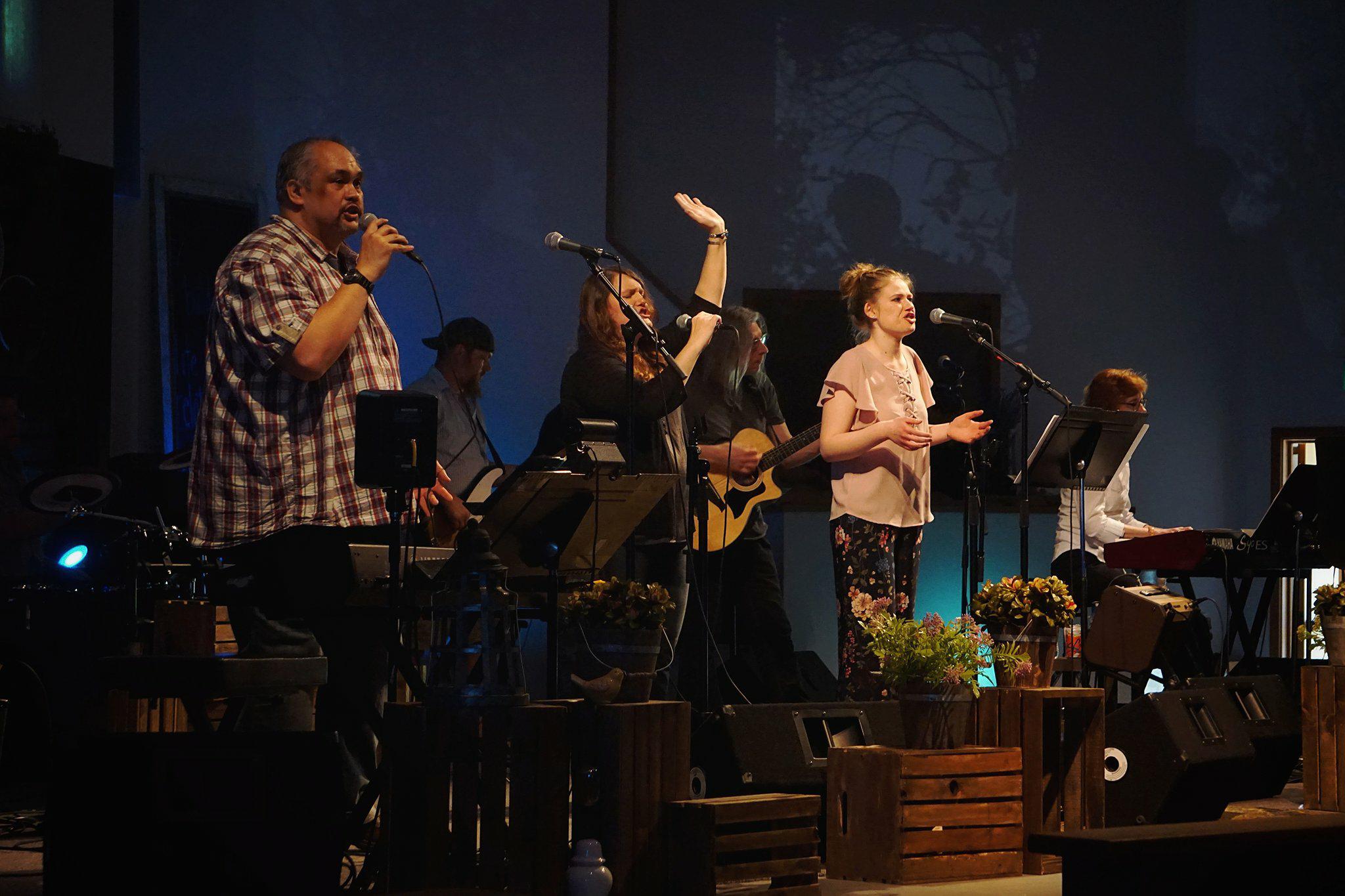 Life Groups – Life is better Together
Why Life Groups?
The church is most the body of Christ when it gathers in small groups of Christ-followers who encourage and strengthen each other. This has been true from the very beginning of Christianity. The very first account of what the early Christ followers did is recorded in Acts 2:46-47:
They worshiped together at the Temple each day, met in homes for the Lord's Supper, and shared their meals with great joy and generosity—all while praising God and enjoying the goodwill of all the people. And each day, the Lord added to their fellowship those who were being saved.
Put in today's terms, they talked about spiritual things, they loved on each other, they had a meal together and they prayed. They did life together!
Jesus lived life in a life group with his disciples. The 12 disciples journeyed with him, ate with him, went to the local synagogues with him, and learned from him. Jesus has set a very solid example for us to follow.
Sign Up NOW for Spring 2019 Life Groups
Life groups fall into four areas:
Study: The emphasis of these groups is on studying the Bible and prayer
Fellowship: The emphasis of these groups is  to have people connect around life, such as a dinner gathering, planned outings, or family days.
Activity: Such groups connect through activity, such as outdoor excursions, prayer groups or being on a worship team, and may be larger than other life groups.
Service: These groups are built around volunteerism in the community.
Life groups for spring are now OPEN for registration. Consider which group(s) might work for you and sign up on a connection card in the bulletin by the end of January. Life groups will begin the first week of February on the designated day of the week. For additional information, contact Pastor Joni.
*If you cannot afford a required book for a class, please talk to Pastor Joni. It is important to us that nothing should stop you from participating in a life group.
SUNDAYS
NextGen/Kids Sunday School

, Sundays at 9:30 a.m. and 11 a.m., Children's Wing.

NextGen/Youth Sunday School, Sundays at 9:30 a.m., West Wing Youth Room.
Young Marrieds

, Sundays at 9:30 a.m., Multipurpose Room.

Adult Sunday School, Sundays at 9:30 a.m., West Wing Room 203.
Ladies Sunday School, Sundays at 9:30 a.m., Church Library (Studying "Ten Women of the Bible" by Max Lucado; book is required and costs ~$12).
Chronic Pain Support Group, 2nd and 4th Sundays of the month at 9:30 a.m., Pastor Craig's Office.
MONDAYS
Ladies Bible Study, Mondays at 6:30 p.m., West Wing Room 203. Contact Cathy at 425-314-4427 to get a copy of the study book, "Living Free: Learning to Pray God's Word" by Beth Moore).
TUESDAYS
Women's Bible Study, 1st and 3rd Tuesdays at 9:30 a.m., West Wing Room 203. Current study is "The Real God: How He Longs to See You" and book is required.
MOPS (Mothers of Preschoolers), 2nd and 4th Tuesdays from 9 a.m. to noon, Church.
Gamblers Anonymous Support Group, Tuesdays at 6 p.m., West Wing Room 203.
Wings and Prayers, First Tuesday of each month from 6:30 – 8:30 p.m. This is an inter-generational group gathered to take steps, with God's guidance, on how to bring prayer into all the groups and activities within Generations Community Church. Meets at the home of Frank and Tami Monkman; call for details at 425-238-0726.
WEDNESDAYS
Men's Breakfast, Wednesdays at 8:30 a.m., Church Multipurpose Room.
Salvation Army Feeding the Homeless, 3rd Wednesday of  the month from 4:30-6 p.m.; meet at the Salvation Army, 7227 44th Ave. NE in Marysville. Contact Cristina Badger for details at 425-232-7823.
Sermon Note Study, Wednesdays at 6 p.m., home of Doug & Connie Martin. Call 360-925-6862 for details.
NextGen/Kids Family Nights (birth – Grade 5), Wednesdays at 6:30-8 p.m., Children's Wing.
NextGen/Teens Family Nights (Grades 6-12), Wednesdays at 6:30-8 p.m., West Wing Youth Room.
Parenting in a Technology World (Parents of kids of any age), Wednesdays at 6:30 p.m., Children's Wing 4th and 5th Grade Classroom. This class will use the Orange curriculum. The first book, starting Jan. 9, is "Navigating Our Digital World." The second book will be "Teaching Your Children Healthy Sexuality." The final session this spring will be "

Sticky Faith: Everyday Ideas to Build Lasting Faith In Your Kids

." Books are not required. Stay tuned for specific starting dates of each session.
Foundations of Biblical Interpretation, Wednesdays at 6:30 p.m., Multipurpose Room. (STARTS JAN. 9)
Adult Bible Study, Wednesdays at 6:30 p.m., West Wing Room 203.
THURSDAYS
Prayer Group, Thursdays at 9 a.m., Church Sanctuary
Joyful Saints, 2nd Thursdays at noon, Church Multipurpose Room
30 Virtues that Build a Man (Men's study), Thursdays at 6:30 p.m. at Church, Room 203. Book is required and costs ~$11.
FRIDAYS
Sermon Note Study, Fridays at 10 a.m., home of Bonnie and Charlie Cox in Snohomish; contact Bonnie Cox for details at 425-786-3080; space is limited.
SATURDAYS
Monthly Hikes, Fourth Saturdays at 9 a.m. Meet at the Church to carpool to hike location. Join others for easy hikes/walks nearby. The schedule is as follows: Feb. 23: Narbeck Wetland Sanctuary; March 23: Ebey Island; and April 27: Deception Pass. Hikes are led by Doug Kohl. Childcare is not provided. However, hikes are friendly for people of all ages. Children under age 18 must be accompanied by an adult. For additional information, reach Doug at 425-737-1911.
Cooking for Christ, First Saturdays from 10 a.m. to noon, Church Kitchen. This group meets once per month on Feb. 2, March 2 and April 6. It will help people of all ages build their cooking skills. Working together, we will cover cooking basics, as well as food preparation for groups of all sizes. Contact Anne Perkins for details at 360-651-0812.
VARIES
784 Monthly Dinners

(Young Adults). Contact Pastor Nichole for details at 208-936-8358.

Dinner for 8, Starting in February at homes TBD. Dinner for 8 is an opportunity for couples to connect and be inviting to others. The goal is to have three couples assigned to have dinner monthly. The location will rotate through their homes during the life group period. The goal is to have the hosting couple invite another couple to join the group during that month and to facilitate connections to people within the church. Each of the three visiting couples bring part of the meal with the host providing the main dish. To participate, please sign up by Jan. 16 with Janice Craig at 425-335-4853. Group assignments will be provided prior to Feb. 1.
Handiwork Life Group

led by Robert Miner. Call 425-315-6497 for details.  This spring, a big focus will be on installing new toilets throughout the church.

Jetsetters (Adults). Upcoming activities this spring include: Feb 2: Underground Seattle ($22 / $20 seniors); March 23: Taproot; and April 12:; Game night and potluck. See bulletin for details.
Joyful Saints (Senior Adults), Varies. See bulletin for details.
Women's Ministry, coordinated by Pastor Ashley. Join the women of the church in a quarterly activity. Details to be shared in the bulletin. Planned events during this life groups session include: Feb. 19: Craft Night: Bible Journaling at church and is free to attend; childcare is provided. March: Retreat; $60-$76 per person; details coming. April 16: Ceramics; will be held offsite. See bulletin for details.
Worship Team Life Group, Serves on Sundays at 9:30 and 11 a.m.; practice and fellowship varies. Contact Carl Martin at carldrums@frontier.com.
Want to Start a Life Group?
Contact Pastor Joni
Generations
Community Church
8240 64th St NE
Marysville, WA 98270
United States
360.659.4629
office@generationscommunity.org