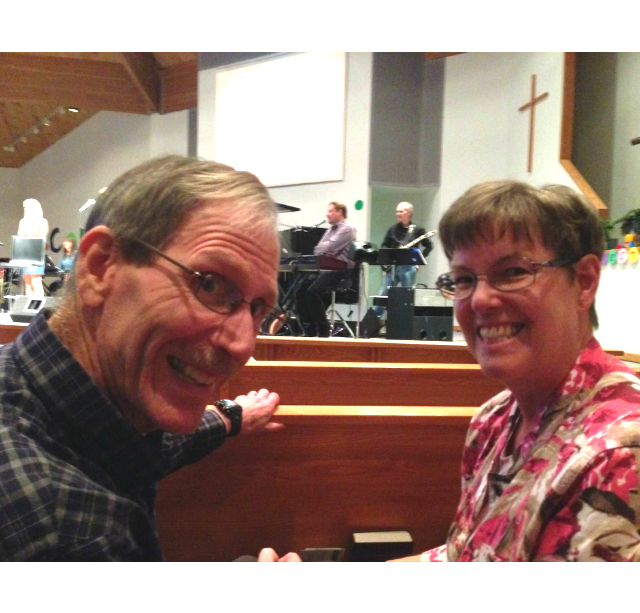 Dennis and Diane grew up in the town of Snohomish. Dennis felt his call into ministry during his high school years. He attended Seattle Pacific University, graduating with a BA in Sociology/Cultural Anthropology. He continued his education at Western Evangelical Seminary, (now George Fox University), graduating with a Masters in Divinity in missiology. He received a Doctor of Ministry degree from California Graduate School, majoring in pastoral counseling.
Dennis was a Senior Pastor in the Free Methodist Church for 10 years, serving in Burlington and Moses Lake. He works part time at MCN calling on our senior adults. Dennis and Diane minister to the seniors through our Primetimers group. In 2016 Dennis's retired from Regency Care Center in Monroe where he  served as the Social Services Director for about 20 years. He now gives even more time and energy to God's work at Generations Community.
Dennis and Diane love to go on mission trips and travel. They have been on several trips around the world.
Dennis and Diane make their home in Snohomish. They have 4 adult children and 4 grandchildren. Diane works for Opus Bank in Everett as the IRA Administrator. Dennis' hobby is running, logging about 1500 miles each year. Recent trips include mission trips with Jesus Film Harvest Partners to Israel and Africa.
Fun Facts about Pastor Dennis…
What is your favorite meal?
My favorite food is any kind of Mexican dishes
Tell us about your favorite cartoon show or character from your childhood?
My favorite cartoon was the "Roadrunner". I like the idea that he was a fast runner. My first car was a Roadrunner and I like to run!
What is your favorite cold drink?
I like Coke.
Tell us your favorite vacation.
My favorite vacation was to Israel. Waling where Jesus walked brought the Bible to life. Showing the JESUS Film in the Nazarene Church in Jerusalem was powerful. Seeing the wome's faces who had never heard the gospel story was amazing.
What's your favorite genre of reading material?
I like reading and translating Koine Greek.
Favorite move of all time…go!
I like to watch "Open Range".
Favorite Bible verse?
My favorite Bible verse is Philippians 4:6
Favorite Pacific Northwest outdoor activity?
My favorite activity is running long. My longest competition run was a 52 miler, "Falls to Gasworks Ultra".